The Importance of Eye Massage
Views: 155 Author: Site Editor Publish Time: 2022-04-19 Origin: Site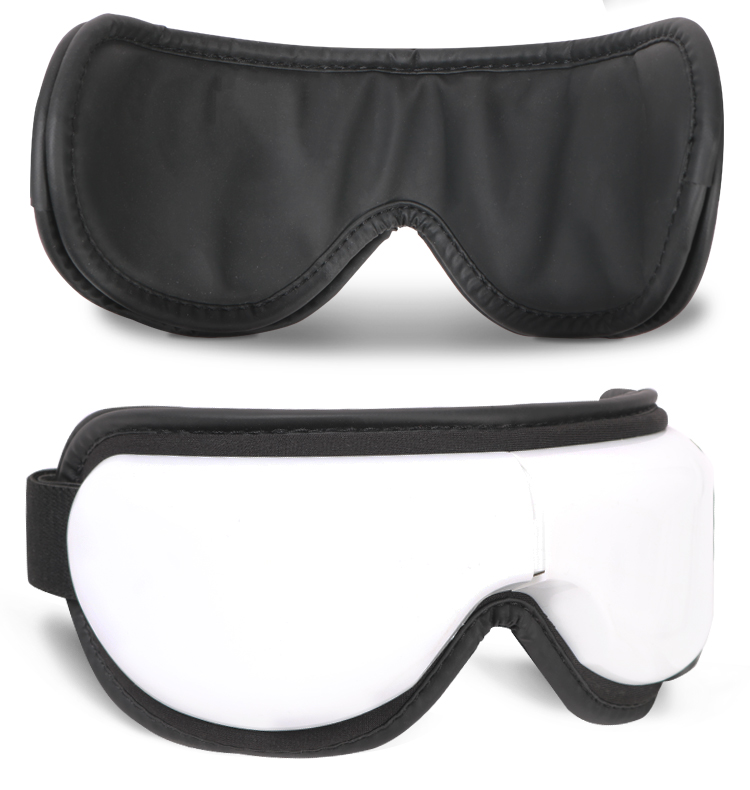 Long-term work will make our eyes tired, and excessive study will also affect our eyesight. Even entertainment on mobile phones, computers, and televisions will make our eyes getting worse. Therefore, buying a eye massager is a rescue plan for eye fatigue. Vibration eye massagers use regular massage according to the different acupoints and contours of the eyes. It can stimulate cells, exercise our optic nerves and bring relief to our eyes after fatigue.
Importance of Eye Care
The skin around the eyes is particularly soft and thin and there are many wrinkles, so the water evaporation rate of the skin around this area is fast. At the same time, the sweat glands and sebaceous glands of the skin around the eyes are less distributed, and are especially prone to dryness and water shortage. These factors determine that the eyes are the most prone to aging and problems. Generally, the skin around the eyes began to decline after the age of 25, with problems such as dark circles, crow's feet, eye bags, granulation, edema and so on. Therefore, prevention and nursing are very important. We can use eye relax massagers or eye care massagers appropriately to help us relax our eyes.
Causes of Eye Problems
Sometimes these problems are caused by water shortage or poor circulation, or often typing in front of the computer and wearing contact lenses, which increases the eye fatigue and is easy to cause eye aging. The so-called "prevention is better than treatment" is the same with eyes. In addition to relying on maintenance products to improve, the cooperation of living habits is also very important. We must overcome some bad habits, such as frowning, squinting, staying up late and too rich facial expressions. Thermal optics eye massagers or intelligent air compression massagers are good helpers to alleviate these problems.
Role of Eye Massage
An eye massager can promote blood circulation around the eyes and muscle movement, so as to alleviate fatigue. We can apply eye care products regularly before going to bed. At the same time, we can massage the abdomen of the middle finger or ring finger. We should pay attention to the normal selection of products during nursing. The massage technique should be gentle. It is better that the eyes will not feel uncomfortable during massage. Eye care should be carried out every day. If you find eye massage troublesome, you can choose to use eye massager devices or stress therapy electric eye massagers instead of manual massage.
In order to strengthen the skin around the eyes and make it elastic, we can often do eye exercises, such as opening our eyes as wide as possible for a few seconds. We can also slowly close our eyes and open them when the upper and lower eyelids are about to touch. The action should be gentle and repeated five times in a row, several times a day. Why not choose eye and temp massagers or eye care intelligent eye massagers, so that you can quickly enjoy the fun of massage?