Whether Vibrating Massager Is Good For Muscles Or Not?
Views: 123 Author: Site Editor Publish Time: 2022-06-15 Origin: Site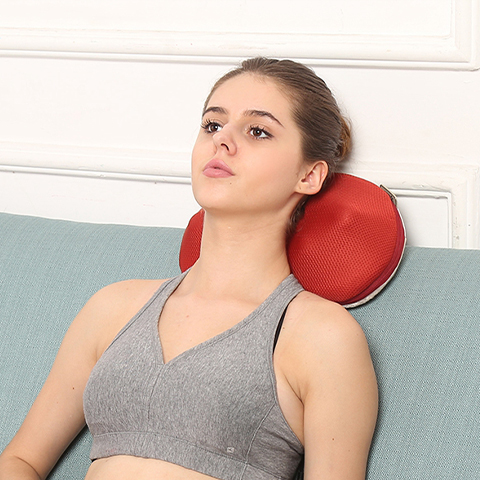 With the development of technology, massage tools have become more and more powerful and prevalent. Before you purchase a massage tool like a massage gun, you should gather enough information to make a good final decision.
Nowadays, vibration technology has been tested many times and the result shows that it has many benefits for the muscular health of the human body. This technique is becoming more popular with rehabilitation and muscle recovery as athletes usually get hurt. As long as you know more about vibration technology, you will be totally amazing about its benefits.
When it comes to vibrating massagers like massaging back pillow for muscles, you need to be familiar with the technology so as to make full use of the massage tool. As there are a lot of different kinds of massage tools such as an eye massager for dark circles, massage cushion, head massage,etc., you have to make sure which one is the most suitable one for you.
Moreover, hand-held massage tools like a back massager with a handle can also have many forms, such as a vibrating foam roller. Of course, you can use a whole body massager such as a vibrating body cushion in the form of a vibrating plate.
As we all know, the vibrations can go deep into your muscle tissue to improve the blood flow. If you do not want to use the specific back massager, you can use other massage tools to substitute it such as lumbar massagers.
In order to keep your muscles in good condition, it is of great importance to prevent injury. Only when our muscles are strong enough can they be able to support our entire body. Thus, it is very vital to take good care of your muscles so that it can help you relieve some symptoms of chronic diseases. Fortunately, you can purchase a home back massager to achieve your goal.
If people do not have serious injuries, it is not possible to cause any harm as long as you follow the instructions from the manufacturers.
If you have some injuries or other harms, it may not be suitable for you to use vibrating recovery products such as heated vibrating back massagers. What's more, you should consult with a doctor or physical therapist before purchasing any equipment such as power back massagers.
As plenty of vibrating massagers like a vibrating massager for back pain really can do your overall muscle health a favor as well as boosting your mobility and flexibility. People can purchase them if they need. Moreover, massage tools are not only helpful for professional athletes but also for people who suffer from muscle pain.
To be honest, vibrations are a great way to treat your muscles and vibration massagers can provide a novel way to help relieve tight muscles. In addition, vibrations can reduce muscle tightness by improving blood circulation and the temperature of your muscles. And a percussion massage can provide rapid bursts of pressure into the body's muscle tissue.