How Do The USB Massage Pillows Work?
Views: 124 Author: Site Editor Publish Time: 2022-06-24 Origin: Site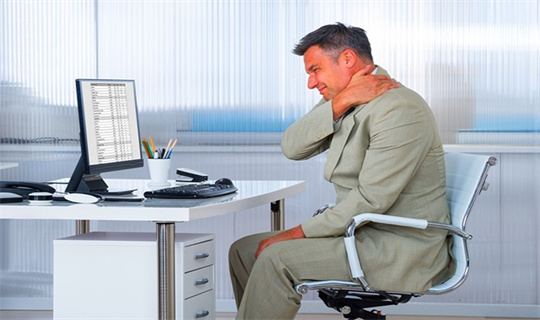 USB massage pillows are very convenient and helpful. If you have bought one, you should know how USB massage pillows work so that you can make good use of them.
Before you buy a USB massage pillow, you should know the reason why you need it. This kind of massager is a kind of health care product which is developed based on the principles of traditional meridian massage and modern medical massage to some extent. It has two methods of massage and percussion such as a percussion massager for back pain, which can decrease the tension and pressure of your body.
Without any doubt, this kind of back pain relief massager can not only make your whole body very comfortable but also improve the blood circulation of the whole body as well as speed up the metabolism so as to achieve the effect of health care and body strengthening. Though there are a lot of benefits of the shiatsu back massager是、, the massage tools are also limited to a range of people. If you have suffered from some bad injuries, you should be cautious to use massage tools like deep heated back massagers.
Then, here comes another question that is how do USB massage pillows work? To be general, people who feel uncomfortable in the cervical spine at times, insomnia, and dreams can use a shiatsu neck and back massager with heat to relieve symptoms.
In most cases, the USB massage pillow has more than seven deep tissue massage nodes to break up stubborn knots and ease away soreness from the body.
Moreover, maintenance for the USB massage pillow is also of great significance. Actually, daily maintenance is very simple and convenient. If the car pillow massager is dirty, you can just wipe it with a wet towel. You should remember to turn it off when not in use to avoid the loss caused by continuous rotation as each massager has its own longevity.
Now, you should know how to use the USB massage pillows. The power plug of pillow massage machines must be unplugged before and after use. You should not use it in a humid environment or bathroom. After use, you should put it in a dry place without direct sunlight. You should know it is better for you to use massage pillows for half an hour after a meal. If there is any discomfort caused by excessive stimulation during use, you should stop using it.
As some people can not freely use this product such as care home massage pillows, they should ask doctors or therapists for help. If you are in a special period such as pregnancy, acute disease, and other physical abnormalities, please don't use any massagers. Normally,you should drink 500ml boiled water or hot tea to promote the excretion of metabolites in the body after each massage. In addition, the massage pillow should not be used every day.