How Does A Massage Pillow Relax Body and Mind?
Views: 124 Author: Site Editor Publish Time: 2022-06-22 Origin: Site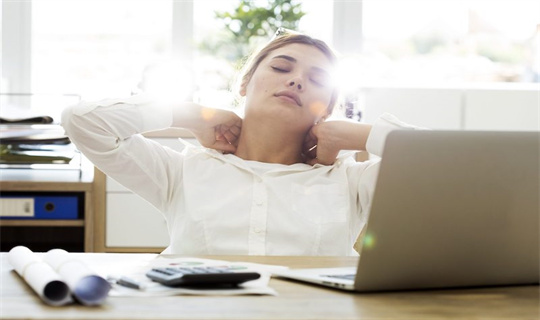 If you are anxious to order a batch of massage pillows or other shoulder and neck massage equipment, this article will give you the most detailed ordering guide.
The right purchase of a suitable massage pillow can save most people suffering from shoulder and neck pain in many ways. A good massage can greatly relieve short and long-term pain from the back to the neck. Although technically a pillow, the pillow can be used on all parts of the body, including the buttocks, legs, shoulders and neck.
Most office workers don't have enough time or money to go to massage parlors regularly. Therefore, a moderately priced massage pillow will become the ideal choice.
Ordering massage pillow needs to consider a lot of factors, mainly from the performance of the product itself. One is the massage node that is clearly needed. The number of massage nodes determines how much the muscles relax. Superior pillows typically have many nodes, which means they can cover more areas for deeper massage. The other is to consider the heating function. Heat is an important source of pain relief. This function can have a huge impact on the time required to relax the muscles. It can also reach the deepest part of the muscles to provide soothing relief. Therefore, it is very necessary to choose massage pillows with heating function. In addition, our heated massage pillow also has an automatic shutdown function to prevent problems caused by overheating of the electric massage equipment. Third, order electric massage pillows with different built-in speed levels. It can adjust the massage speed of different levels for different levels of pain. There are several additional goals when buying massage pillows. The car adapter is the most critical one, because it can perform regular massages in the car while driving to work.
Shiatsu Shoulder and Neck Massagers
This product looks like an ordinary pillow shape. It uses the most current 3D kneading technology, which can penetrate deep into the muscle surface. At the same time, the unique heating function further powers this portable electronic massager. This compact massage pillow is also suitable to be placed behind the neck while relaxing the muscles of the upper body. In addition, you can tie them to a chair or car seat to provide relief time for long-distance driving.
Shawl-style Shoulder and Neck Massagers
This product can be fully customized massage, with three adjustable speed and intensity, and can almost meet the needs of any specific period. In addition, the Shiatsu massager also has a 3D kneading massage roller. These rollers enhance the ability to reach every part of the body. Therefore, you can completely relax from the sore muscles and joints in the most inaccessible parts of your body.
We specialize in producing electric massagers with first-class versatility and functionality. Therefore, if you want to relieve muscle and body pain through a customized massage, don't hesitate anymore. If you want to order a large batch of massage pillows, please contact us. We will provide you with the best price and the most comprehensive service.