How To Deal With Muscle Cramps?
Views: 164 Author: Site Editor Publish Time: 2022-07-19 Origin: Site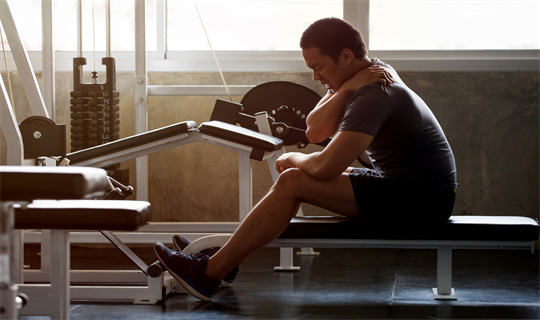 As we all know, muscle cramps will happen to anyone no matter they are young and old. In addition, muscle cramps can happen at any time and anywhere. Do you know the causes of muscle cramps? To be honest, muscle cramps are ubiquitous so that everyone may suffer from this and they are easily treated. But it's always better for people to prepare themselves so you never have to deal with the pain experienced from a muscle cramp.
Do you know the causes of muscle cramps? This is really important for people. Generally speaking, muscle cramps can be caused by injury, overexercise, exposure to bad temperatures, standing for a long time, bad posture, low levels of essential minerals in the body. As you can see, there are a lot of reasons so that you have to pay much attention to your bodies.
So far, I am sure that you have known deeply about muscle cramps and what kinds of massage guns can be useful. Therefore, there are several ways to prevent and treat muscle cramps. Only when you know more about the tips can you better prevent muscle cramps from happening.
First of all, one way to treat a muscle cramp is to take a warm shower or bath after you suffer from muscle cramps. As the warm water can greatly relax the muscle, muscle cramps will relax gradually. If you can not be able to take a shower at any time, you should put a heating pad the your body so that you can treat your muscle cramp. Of course, you might need a deep tissue massage gun to help you.
However, if your muscle cramp is really severe and you have to treat it immediately, then you have to stretch and massage the affected area, which can help a lot. You should remember to slowly stretch and to release the tightness and stop the pain. If the muscle cramp is in the leg, you can try walking around and see if that helps. Thus, you can also purchase an electric massage gun or you can purchase a good back massager gun to mitigate the muscle cramps.
Then, it is good for you to treat the muscle cramp is to massage the muscle until the cramp goes away. You should remember that the massage may require a little or a lot of pressure but never use so much pressure because it will cause pain. Therefore, the best muscle massager gun is very significant. It's highly recommended that you should use an electronic massager later to further relax your muscle.
Water is of great significance to human bodies. People should drink more than 5 cups of water but you can not drink too much. As water makes up most of the human body, people should drink it regularly throughout the day. There are a lot of advantages to drinking water. Sometimes, drinking water can be as useful as body massager guns.
As is known to all, one of the most common reasons why muscle cramps happen has been discovered. If you do not take in enough of your essential minerals every day, you are more likely to get muscle cramps at some point. These essential minerals include sodium, calcium, magnesium, and so on.
To sum up, there are many effective ways to deal with muscle cramps. You can purchase cheap massage guns and you can take full use of them to help you. Of course, if you want to treat a specific body part, you can purchase the best handheld massager for neck and shoulders as well as intelligent eye massagers.