How To Deal With Pain Between Shoulder Blades In Upper Back?
Views: 128 Author: Site Editor Publish Time: 2022-07-26 Origin: Site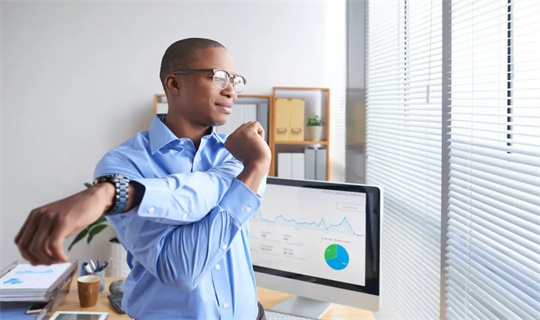 It is important for people to care more about themselves so that they should learn how to treat pain between the shoulder blades in the upper part of their body.
If you've ever experienced pain in the upper back between your shoulder blades, you should know how uncomfortable and miserable it can be. Unfortunately, it has become a more and more common condition, especially with the increased use of laptops, smartphones, and tablets. Today, we are going to tell you several treatment methods such as cordless muscle massagers as which can do you a great favor.
What does the pain between shoulder blades in the upper back feel like?
To be honest, it can be felt on one side or both sides of your body. It may be acute for a relatively short time or chronic for weeks or months. Generally speaking, you may come across several symptoms including a sharp burst of spasm, achy pain, pain when you take a deep breath, and so on. Sometimes, you can mitigate this pain with the help of a fascia massage gun.
In most cases, you will feel pain in the shoulder blades, necks, shoulders, as well as arms. What will be most affected are rhomboids, upper trapezius, and so on.
So why pain will appear? Usually, people will play with a smartphone, laptop, and tablet for a long time. As is known to all, people use smartphones and computers for a long time, which can lead to poor neck and shoulder posture. Thus, it can also cause pain and tightness in the shoulders and shoulder blades, which you can change with a back massager gun.
According to some researches, high psychological stress is significantly associated with shoulder and upper back pain. What's worse, high pressure during work will greatly increase muscle activation of the upper trapezius muscle. And poor posture also plays a negative impact on this. In addition, if you sit in front of the computer with poor posture for a long time, it can increase pain in the shoulder area to a great extent. Certain muscles of human bodies may be overused while other muscles aren't working enough, thus contributing to poor posture.
So how should we do to relax? There are several methods which are of great use and will be illustrated in the following passage.
1. Trigger point release in between shoulder blades using a massage ball or a massage gun.
At first, you need to lie on your back and put a massage ball or a massage cushion in between the shoulder blades. Once you find a tender site, you should hold the massage ball and apply more pressure with your body weight. You should keep in mind that you have to hold the pressure on that spot for at least 30 seconds. Of course, you can use an automatic shoulder massager.
2. Trigger point therapy using massage tools for upper back such as a deep tissue shoulder massager.
In a standing position, you should keep the hook over your shoulder in the tight area and push your arms slightly downwards to apply pressure to the position. You should keep adding pressure until you feel the trigger point release for at least 30 seconds.
3. You should stretch your shoulder blades regularly.
First of all, you need to put your right elbow on your left elbow. Now, you need to take your left hand and interlace it around the right arm. By doing this, you can apply more pressure to feel your upper back opening for 20-30 seconds. There is no doubt that you can use a cuddle shoulder massager.
4. You need to relax your upper trapezius with a shoulder massager.
To begin with a chair, you should put your right hand over your head on the left side of your head. Then, you can gently pull your head towards your shoulder for 20-30 seconds and you can use a massager for trapezius.