Why Should You Purchase Eye Massagers?
Views: 155 Author: Site Editor Publish Time: 2022-04-12 Origin: Site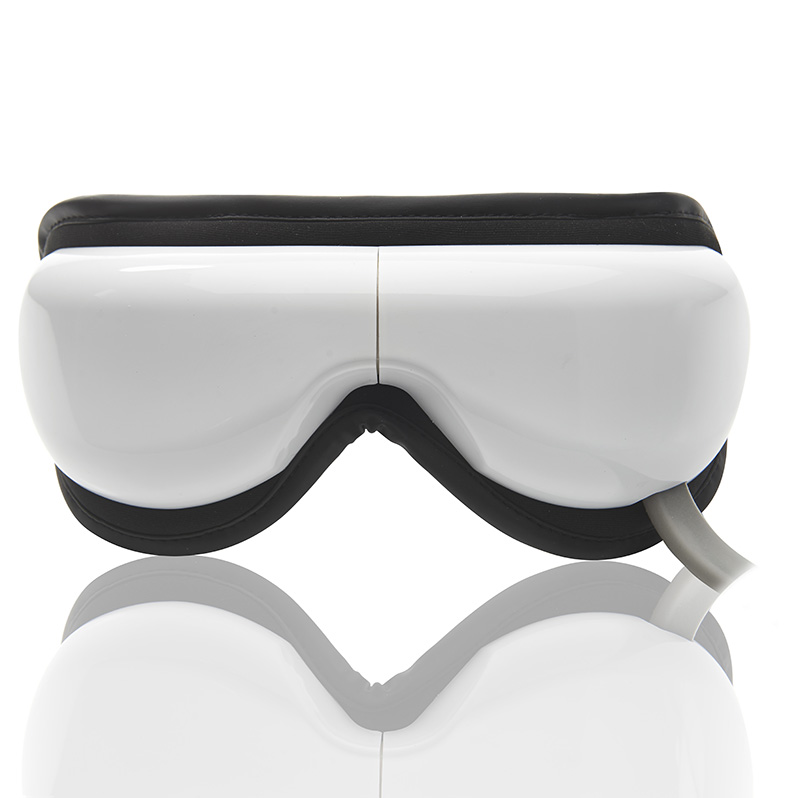 Although many people often feel tired of their eyes, they do not realize that some massage tools can be used to relieve this symptom, because they do not know much about the popular eye massagers. As a matter of fact, eye massagers have lots of benefits which can help relax the eyes to keep them healthy.
Up to now, a large number of people have suffered from optic problems. What's more, there are plenty of researches which indicate that more than 37 million Americans suffer from migraines. Generally speaking, this is chiefly on account of the overwhelming demand to work many hours on computers.
How to ease the strain that comes with too much screen time is a real problem. As a result, some eye massagers such as stress therapy electric eye massagers are becoming popular now because they can truly help reduce the fatigue of your eyes.
Eye massagers are undoubtedly good for eye health. Surprisingly, some professional eye massage instruments also play a certain role in consumers' beauty maintenance. For people who need to work in front of a computer screen for a long time, eye fatigue has always been one of their most in need of relief. In this case, some soothing eye massage devices can help rebuild the connective tissue around the eyes, thereby reducing the long-term effects of screen time on these people.
Some mini eye massagers help you to relax as they have built-in systems which are designed to massage and stimulate the areas needing relaxation. These settings of eye massager for dry eyes can relieve dry areas and help with blood vessel dilation.
An eye massager can stimulate the acupuncture effect around the eyes and increase blood circulation. Moreover, some electric eye massagers can effectively mitigate wrinkles and increase skin elasticity.
The frequency of using eye massage equipment is also a point to pay attention to. Don't think you'll get any relief with an eye massager once a month. To a large extent, the eye device can play a role because the frequency of use by the user is relatively frequent, so that the massage device can play its due role. Tests have shown that if a person uses a hot-pressure eye massage device for about 15 minutes a day, his eye blood circulation and sleep problems can be improved to a certain extent.
For people who often experience eye fatigue, investing in eye massage equipment will definitely be a value-for-money project. Eye fatigue can sometimes cause further symptoms such as headaches, so eye massager can effectively relieve this short-term fatigue headache. After the blood circulation of the eyes is smooth, it can also further promote the absorption of skin care products around the eyes.
The continuous development of massage instrument technology has also led to various improvements and updates of eye massagers. At present, eye massagers with heating function are becoming more and more popular.
You can adjust the eye massagers according to your needs and compact the eye massager by folding it into a specific case to bring with you into the office or on the airplane.