Back massage cushion helps you enjoy life
Views: 268 Author: Site Editor Publish Time: 2022-03-15 Origin: Site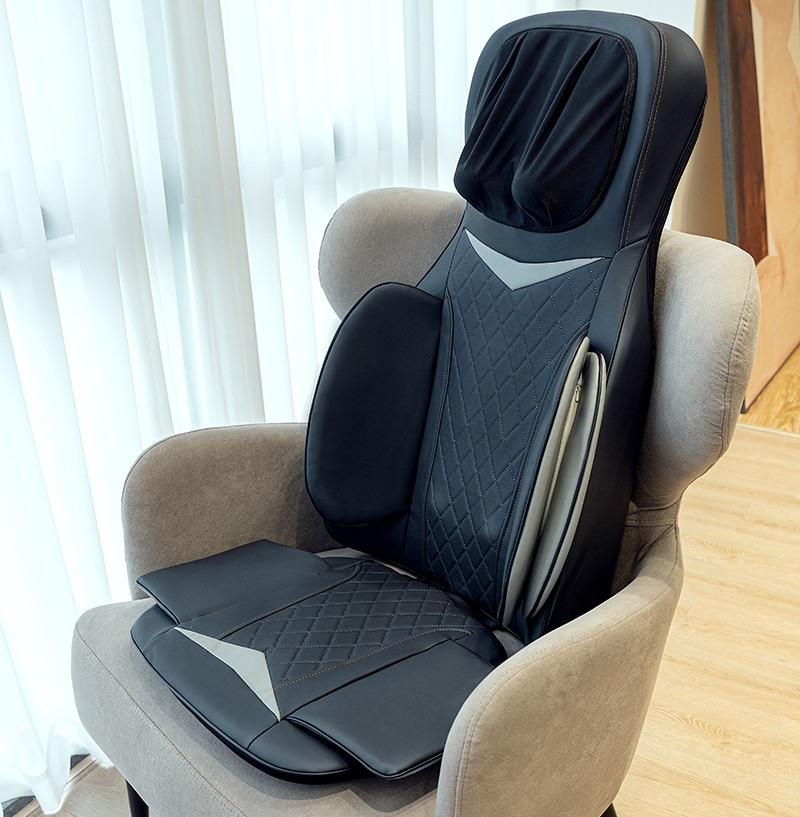 Back massage is a way to relax the body and relieve fatigue. The consumer market in the world has been showing a soaring demand for massage cushions. Massage cushions are popular among the general public. The smart back massage pad is one of many massagers. It can be used for the back and can eliminate muscle tension, soothe the nerves, dredge the meridians, and relieve various pains. So what is a smart back massager? What is the function of this massager?
What is a back massager?
The smart comfier back massager is a new set of health care equipment developed based on physics, bionics, bioelectricity, Chinese medicine and many years of clinical practice. It has some major functions and effects, allowing people to truly experience the wonderful feeling of many functions of acupuncture, massage, hammering, cupping and scraping
Functions and features of back massager
1. The back massage cushion helps eliminate fatigue and relax the body and mind quickly.
2. The heated back massager pad can improve the symptoms of insomnia, neurasthenia, etc., and relieve physical discomfort and relieve pain.
3. The back massage chair pad will accelerate blood circulation, increase the oxygen supply of cells, and have a better auxiliary effect on improving anemia and blood circulation.
4. Use flexible environmental protection materials as pillows, which conform to the principle of ergonomics, and are close to the body. It helps increase the comfort during use.
5. The comfier back massager activates nerve cells, enhances cell vitality and immunity, and promotes self-regulation of the brain. It has a good auxiliary function for many chronic diseases, such as cervical spondylitis, frozen shoulder, lumbar muscle strain, bone hyperplasia, nerve compression, hemiplegia, etc..
6. While meeting the needs of home and office, according to the needs of motorists, the unique innovative design, both function and comfort, allows you to enjoy the fun of massage in the car.
Back massager model
There are many styles and materials of back massager seat cushion with heat, but most of them are used in the same way. Through the non-stop rotation of the massage head, you can rub and press from top to bottom, so that you can feel the real feeling of massage, kneading, pounding, etc., just like a human hand massage. This greatly eliminates tension and stressful emotions, which allow you to fully enjoy the pleasure of massage.
Due to the impact of the epidemic, many people chose to work from home. A back chair massage pad is very suitable for home office workers and helps relieve work fatigue. If you have any purchase plan of various of massage seat cushion, please kindly feel free to contact us.