How To Prevent Spine Strain?
Views: 111 Author: Site Editor Publish Time: 2022-07-12 Origin: Site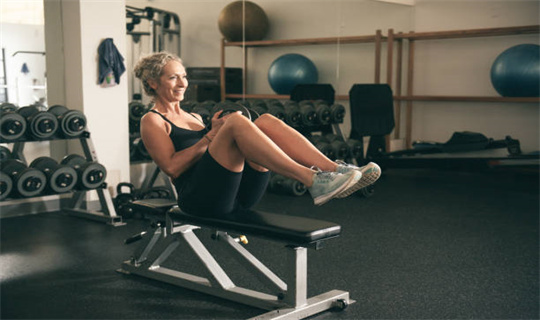 Currently, more and more people are occupied with their work so that they will sit for a long time, which is harmful to their spines. Thus, they need to pay more attention to their health.
As is known to all, it is very important for us to protect our spines which are of great significance to our bodies. Certainly, you have to learn the cause before you take measures such as using a massage gun to keep it from straining. To be honest, a simple swift twist-action will contribute to muscle strain. In addition, if people sit for a long time without stretching, they also may suffer from spine strain. Thus, people should keep prevention tips in mind to ensure that there is no added stress or pressure to their spine and they should try to purchase a massage cushion.
Without any doubt, we can offer you some suggestions such as buying a handheld massage gun which can do you a great favor if you are the groups of people who are sitting for a long time.
1. You should drink more water.
Though people know about these tips, it is hard for them to remember and keep about this tactic. You should know that drinking water can make sure our spinal discs stay hydrated and our body remains fluid, rather than stiff so as to keep our spines healthy. People should drink at least 5-9 glasses of water every day so that they can ensure their intervertebral discs are hydrated. This tip is as useful as a body massager gun.
2. You should learn how to lift and push correctly.
As we all know, when we lift and push heavy things without stretching, this action will add strain to our spine. If you have to lift a lot of things at one time, you have to ensure you are able to do this. So you should bend your knees and tighten your core muscles so as to keep the object being lifted close enough to your body. Moreover, you should lift from the knees, not the lower back. If your body is tired, you should relax it by using the best muscle massager.
3. You should decrease twisting actions.
People should know that twisting actions are something that requires people to achieve precise movements and flexibility, which is hard to achieve. It is crucial for people to know that you should never twist your spine when lifting heavy objects. If you feel any discomfort, you should stop right now. What's more, you should remember that you need to avoid this kind of action as much as possible. You should know that though a power massager gun can help you feel better, it will never recover completely. Of course, if you have bought a cordless muscle massager, you can make full use of it.
4. You need to pay attention to your core muscles.
There is no doubt that exercise is very essential for a healthy spine and body. When it comes to protective measures to back pain, your core should be in the first place. You should ensure the core strengthening exercises in your workout routine are useful just like a neck shoulder massager.
5. You should keep a healthy weight.
People may know that if you are over-wight, your spine will bear an overdue burden. Therefore, maintaining a healthy weight can not only prevent a set of diseases but it's also crucial for good posture. Thus, you can keep a good weight to prevent poor posture, stiff or weak muscles. Nowadays, there are plenty of shoulder massagers so that consumers can purchase. Some of them like a neck and shoulder massager even can help you keep a good weight.