How to Judge Whether the Pain Is Severe?
Views: 164 Author: Site Editor Publish Time: 2022-07-07 Origin: Site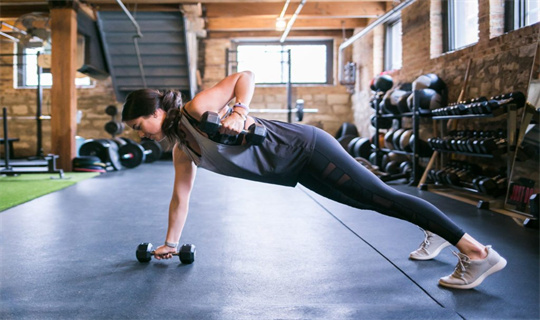 Many of us suffer from back pain, and most of us do not know the cause. But sometimes, pain is a sign of physical illness, and we need to judge whether pain is a sign of some serious illness. If it is serious, it is recommended to seek the help of a doctor, but if it is not serious, you can consider using a massage gun to relieve the pain.
Pain Categories
Pain is a general term, including tingling, numbness, stabbing pain, throbbing pain, radiating pain and burning pain. Tingling and numbness usually represent neuralgia. Diseases such as herniated disc and sciatica can be manifested as tingling and numbness. Stabbing pain is usually caused by mechanical problems in the back, and may be a manifestation of diseases such as muscle spasms and compression fractures. Throbbing pain is a kind of pain with a rhythm similar to the heartbeat, usually a symptom of muscle strain, muscle weakness and other diseases. Radiating pain is the development of pain from one part to another. It may be a symptom of compression of nerves and spinal stenosis. Burning pain is a kind of pain feeling like flame burn. When the burning pain persists, it usually means that there is a problem in the spine.
Massage with Massage Gun to Relieve Mild Pain
Muscle aches are the most common cause of back pain. Muscle massage gun can help relieve muscle soreness. The mini massage gun mainly uses high-frequency vibration to increase the blood flow of the tissues and relax the muscles.
For sedentary people who often have sore shoulders and necks, and the upper back trapezius muscles are too tight, a handheld massage gun can help relieve the pain. Stiff muscles will lead to poor blood circulation, resulting in local muscle hypoxia and accumulation of metabolic waste products, which in turn will cause muscle inflammation and pain, and a vicious cycle will cause muscles to become tighter and more painful. At this time, the cordless muscle massager has the effect of reducing pain and relaxing muscles. However, it should be noted that this can only cure the symptoms but not the root cause. The fundamental problem is poor posture, or maintaining the posture for too long.
When using the sonic massage gun, use it for about 30-120 seconds on the same part, and the time should not be too long. The frequency can start from the lowest frequency, and gently place it on the muscles without heavy pressure. Deeper and thicker muscles such as gluteal muscles can increase the vibration frequency. Sore muscles are prone to soreness when using a fascia massage gun. The correct frequency should make you feel that the muscles are gradually relaxed. If increasing the frequency will make you unconsciously tighten the muscles, then the frequency of back massager gun should be reduced. Do not use electric massage gun on joints or protruding bones, because blood vessels and nerves are usually shallow in the position that passes through the joints. If you directly use the body massager gun to massage here, it is easy to cause blood vessel or nerve damage.