The Use of Neck Massager and Matters Needing Attention
Views: 156 Author: Site Editor Publish Time: 2022-02-22 Origin: Site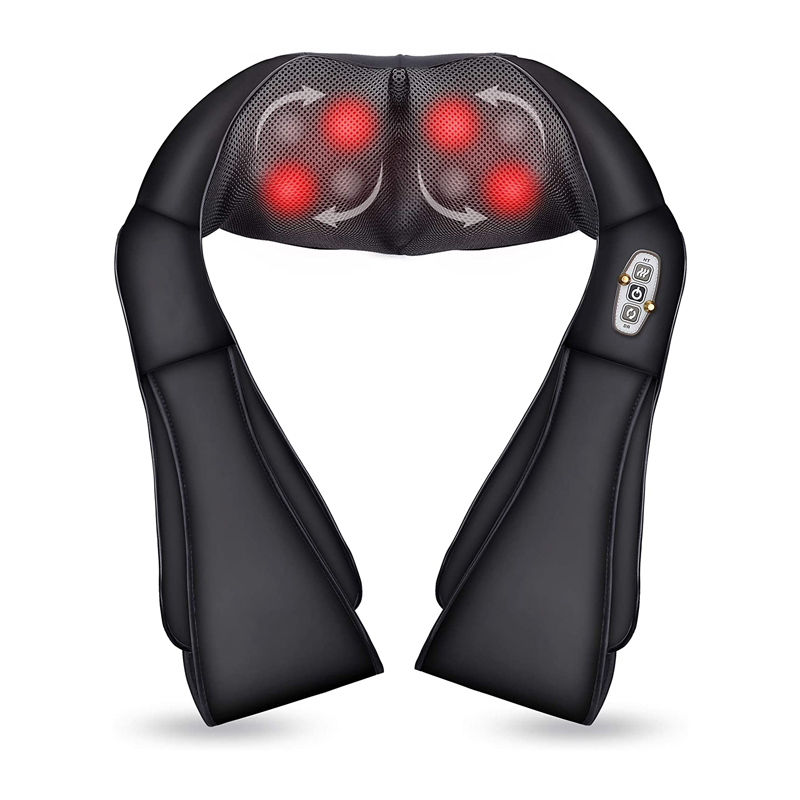 The neck massager with heat mainly promotes the blood circulation of the neck by vibration or beating to achieve the effect of relieving fatigue. What are the specific functions of the deep tissue neck massager? Who is not suitable to use a neck massager?
The

E

ffect of

N

eck

M

assager
The electric neck heat massagers can effectively eliminate the body fatigue and discomfort and relieve neck soreness. The neck massager is a great boon for people who are prone to the stiff neck. It can solve the limited movement of the neck after the stiff neck.
The kneading neck massagers can promote the blood circulation in the neck, eliminate the pain caused by poor blood in middle-aged people, and improve the quality of sleep.
The electric massager for neck pain has a good preventive effect on cervical spondylosis.
People

W

ho

A

re

N

ot

S

uitable for

N

eck

M

assager
Although the smart neck massager works well, if used improperly, its effect may be counterproductive. Who is not suitable to use a deep tissue neck massager?
1. Those who have suffered neck trauma and have not fully recovered
People with neck strains or sprains would be wrong if they think that using a neck massager can relieve pain symptoms. For people who have not fully recovered from neck trauma, if they use a neck massager without authorization, it is easy to aggravate the edema and increase the pain, which is not conducive to the recovery of the affected area.
2. Those who have neck pain due to neurological cervical spondylosis
When a person suffering from neurological cervical spondylosis uses a rechargeable neck massager, the cervical spine may be injured due to improper operation, which may aggravate the cervical spine disease and cause accidents.
3. The neurasthenia
When using a neck massager, the machine will make noises to varying degrees. When using a massager with arm straps, people with neurasthenia are prone to symptoms of irritability and anxiety due to the noise, and may even faint in severe cases.
4. Patients with hypertension
When using a heated neck massager for patients with high blood pressure, anemia, etc., be careful not to massage near the carotid artery to avoid accidents.
5. Avoid using it after fasting, eating, drinking and strenuous exercise
If you use the neck massager on an empty stomach, after eating, drinking, strenuous exercise, or after receiving strong stimulation, the blood flow will increase, resulting in increased gastric smooth muscle peristalsis, causing nausea, vomiting, chest tightness, shortness of breath and other discomforts. Do not use the neck massager in this case.
The neck massagers can promote blood circulation in the neck and relieve fatigue. However, when using the neck massager, you should be careful not to aggravate the existing condition because of greed and comfort.