The massage chair cushion for back relaxation and pain relief
Views: 163 Author: Site Editor Publish Time: 2021-10-26 Origin: Site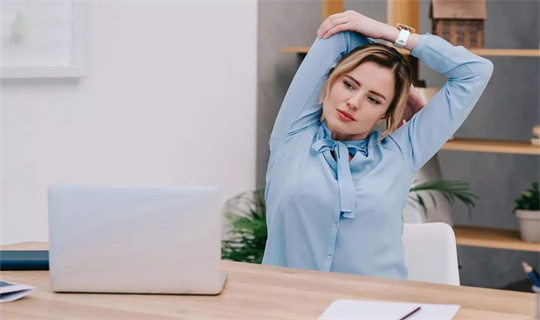 Sitting for a long time can have an adverse effect on your physical and mental health, increasing the risk of anxiety, depression, and even cancer, and it is also related to heart disease. In addition, a sedentary lifestyle can lead to weight gain and the weakening of certain muscles of the body. It may also cause stiffness in the neck, shoulders, and other body pains. If your job is mainly to sit all day, it cannot be avoided. So a good solution to solve some of these problems is to buy massage cushions.
What is a massage cushion?
Massage seat cushions are small massage chairs that are mainly used to massage the neck, back, and buttocks. Most of them are placed on sofa or chairs. They are popular because of their compactness and multi-function. The chair massage pad uses mechanical rolling force and mechanical force to perform massage. Manual massage can dredge the meridians, circulate the blood and maintain the balance of the body. So after massage, you can feel the muscles relax, the joints are flexible, and the spirits are refreshed.
For people who sit for work or drive for a long time, back massage chair pad can improve blood circulation and improve backaches. It can also improve sleep quality, relieve general fatigue, improve posture and exercise health.
How to use the massage cushion?
The comfier chair massagers often have three massage methods: beating, acupressure, and slap. It is controlled by a microcomputer and has a 15-20 minutes timer function. It is light and suitable for use in homes, offices and cars. The elastic band fixation method is suitable for any chair. Bring the massage cushion close to the body (or sit and lie down on the massage cushion), and the back massage cushion will start to work. Then press the part selection button to select massage, such as waist, neck and shoulders, back, legs and other parts can choose fixed points, or five parts can work at the same time. Almost all massage pads are diversified, which can be used both at home and in vehicles, and can be used for massage when driving fatigue.
The function of the massage cushion
The heating device of heated massage pad is equipped with a temperature controller, which can effectively ensure the temperature balance, and perform a symmetrical kneading massage on the meridians, acupoints, muscles and body surface of the waist, back and shoulders of the human body. In addition, the massage seat cover can promote blood circulation to the human body, eliminate muscle soreness, and regulate autonomic nerves. It can be used in all seasons (the heating function can be turned off in summer).
Applicable people of massage cushion
Cushion massage machines are mainly used to massage body parts such as the neck, back, buttocks, etc., to relieve fatigue, relax muscles, and improve symptoms such as backaches. Relaxation massage cushions are mostly used on sofas or seats, which are suitable for people who sit and work or drive for a long time.
Massage cushions have a great effect on relieving fatigue and improving body resistance. Don't hesitate to prepare one for yourself and your family.